Welcome to my stop on The Boxcar Baby book tour. If you enjoy steampunk its one to take a look at.      The Boxcar Baby is the first in a series and one of the newest from Seventh Star Press.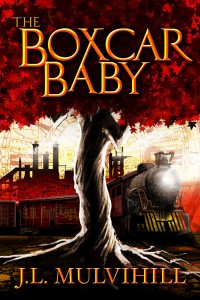 Born in a boxcar on a train bound for Georgia. At least that is what Papa Steel always told AB'Gale. But now, fifteen years later, the man who adopted and raised her as his own is missing and it's up to AB'Gale to find him. Aided only by a motley gang of friends, AB'Gale train hops her way across the United States in a desperate attempt to find her papa and put her life and family back the way it was. Her only guide is a map given to her by a mysterious hobo, with hand written clues she found hidden in her papa's spyglass. Here is the Great American Adventure in an alternate steampunk dystopian world, where fifteen-year-old AB'Gale Steel learns that nothing is as it seems, but instead is shrouded in secrets and mysteries … and that monsters come in all shapes and forms.

The Boxcar Baby is the first book of the Steel Roots series.'
Hey Jess, I just stopped by to say Hi and to share with ya'll my thoughts on steampunk. I'm often asked why I write steampunk and I guess one reason is that the steampunk genre is such an inventive and hands on genre. By hands on I mean you can be part of it yourself even if you don't write it.
When I first took on the challenge of writing steampunk I had to understand it so I started trying to make stuff like hats, guns, and goggles, you know really getting into it with the glue gun and the leather and twine. I scrounged my craft closet and garage for anything brass and just started putting things together. At first some of my projects did not turn out so well but after a while I really got better. You should see the first pair of goggles I made, they're so rustic; I made them out of door stoppers, leather, and joke glasses.
When I see people cosplay steampunk, I really admire the time and effort they take to put into their costumes or weapons and such. There is a lot of thinking and inventing that is involved and I believe that is one of the things I love most about steampunk. I also believe that is why this genre is so popular; it causes people to think outside the box and then get their hands dirty while doing it. People don't just dream up stuff of their own too, they reinvent like steampunk Darth Vader, or Steampunk super heroes, not to mention they recycle. Lots of old stuff you would never dream of using is being reborn in a whole new genre.
The other thing that has drawn me personally to steampunk is that I grew up with it, in a sense. I am a big fan of L. Frank Baum and I read all of his Wizard of Oz books. I don't know what it is about those books that fascinated me so much but I read them over and over. Well it turns out those books are pretty darn steampunk, so apparently a seed had been planted in me long ago and I just didn't know it.
A suggestion I would like to offer you and your readers is that if you have never read Morlock Night by K. W. Jeter., then you absolutely must read this book. This is the book that cornered the phrase "steampunk," and this is the book that if you read it, will help you understand the true meaning of the genre.
Some other good steampunk reads I like are of course all the Dreams of Steam anthologies and Clockwork Spells, and Magical Bells, put out by Dark Oak Press/Kerlak. In these anthologies you will find steampunk stories written from the view of a variety of authors. Another young adult series I happened on recently that incorporated steampunk, American folklore, and American bluegrass music, is the Clockwork Dark series by John Claude Bemis. I found it very interesting how he incorporated all these elements into a working story. Of course I am a lover of the classics but I am always on the hunt for a good steampunk.
Well it's been fun chatting with ya'll but I must be on my way. Thank you so much Jess for letting me stop by, and don't ya'll forget to check out my book The Boxcar Baby from Seventh Star Press.
JL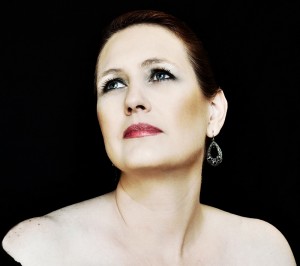 About J.L. Mulvihill: Born in Hollywood and raised in San Diego, CA, J.L. Mulvihill has made Mississippi her home for the past fifteen years. Her debut novel was the young adult title The Lost Daughter of Easa, an engaing fantasy novel bordering on science-fiction with a dash of steampunk, published through Kerlak Publishing. The Boxcar Baby, the first novel of her Steel Roots Series, was released by Seventh Star Press in the summer of 2013.
J.L. also has several short fiction pieces in publication, among them "Chilled Meat", a steampunk thriller found in the Dreams of Steam II-Of Bolts and Brass, anthology (Kerlak Publishing) and "The Leprechaun's Story", a steampunk urban Fantasy found in the anthology, Clockwork, Spells, & Magical Bells (Kerlak Publishing)
J.L. is very active with the writing community, and is the events coordinator for the Mississippi Chapter of Imagicopter known as the Magnolia-Tower. She is also a member of the Society of Children's Book Writers and Illustrators (SCBWI), Gulf Coast Writers Association (GCWA), The Mississippi Writers Guild (MWG), as well as the Arts Council of Clinton, and the Clinton Ink-Slingers Writing Group.
Author Links:
http://home.comcast.net/~mulvijen/site/
https://www.facebook.com/JLMulvihill
https://www.facebook.com/mulvijen?ref=hl
https://www.facebook.com/SteelRootsSeries?ref=hl
https://www.facebook.com/pages/Southern-Haunts/417536915003428?ref=hl
https://www.facebook.com/ClockworkSpellsMagicalBells?ref=hl
https://www.facebook.com/Imagicopter?ref=hl
Tour Schedule and Activities:
9/23 Come Selahway With Me Contest
9/23 Fantastical Adventures Through the Paper Realm Review
9/23 The Flipside of Julianne Top Ten List
9/24 Jess Resides Here Guest Post
9/24 Beagle Book Space Promo Spotlight
9/25 Sheila Deeth Guest Post
9/25 Spellbindings Promo Spotlight
9/25 Lost Inside the Covers Review
9/26 A TiffyFit's Reading Corner Review
9/26 Azure Dwarf Promo Spotlight
9/26 Rachel Tsoumbakos Character Interview & Review
9/26 A Daydreamer's Thought Author Interview
9/27 Armand Rosamilia, Author Guest Post
9/27 Kayla's Reads and Reviews Promo Spotlight
9/28 WTF Are You Reading? Review
9/28 Bee's Knees Reviews Guest Post
9/28 Word to Dreams Promo Spotlight
9/29 The Cabin Goddess Interview
9/29 Illuminite Calginosus Promo Spotlight
9/29 Laurie's Thoughts and Reviews Character Interview
9/29 JeanzBookReadNReview Guest Post
9/29 Book and Movie Dimension Review
Buy Links for The Boxcar Baby: