The gates to hell are thrown wide when Alloran is betrayed by his best friend, Ladanyon, and framed for forbidden magic. He is hunted by the guards and the wizards both, tormented by the gruesome murder of his friends and loved ones, and crippled by fear for the living.
Now Alloran must face his demons, or damn the woman he loves.
Also featuring bonus short story 'A Magical Melody'
Genre – High Fantasy (17+)
Length – 110 pages
Published – September 24th
October 12th Indie-Vengeance Day Special!
What early readers are saying about the novella
"Ballintyne gives wonderful descriptions and I found myself becoming lost in the magic of her words in a picturesque world with every turned page" Bella Doerres

"The power-packed action will leave you breathless and the eerie suspense will make you chomp on your own nails, beware!" Satarupa


"With imagination and detail that paints a full scene for the mind's eye, Ciara takes us on a short but exciting journey into a world of magic, love and demons from hell." Miranda Wood of DustyKatt's Stuff Reviews

"I actually enjoyed a good fantasy novel that didn't take days and days to read, but still offered the opportunity to get caught up in its world and story." – Tracy Riva Global eBook Awards Judge

In honour of Indie-Vengeance Day Ciara Ballintyne is offering up "Confronting a Demon" for the sale price of 99¢

On October 12th after more than a year of planning, more than a dozen bestselling indie authors from around the globe (seriously!) will gather in Dallas, Texas for an once-in-a-lifetime signing and meet-the-author event; Indie-Vengeance Day.

Come join authors from the U.S, Canada and Australia and meet some of the most notable and recognized writers in the indie author movement.
Review
I was glad for the opportunity to review this book. Its not my normal read so I was unsure but really got into the story once I started. The characters are well written as is the difficult situation that Alloran finds himself in. On the run, betrayed by his best friend out of spite and jealousy and with dead bodies piling up he has to face his situation instead of continuing to hide from it.
The relationship between Alloran and Gisayne felt right and Ciara sure made us hate Ladanyon.
The demons described were great and I kept picturing the confrontation at the end in my head. Wonderful visuals created. This is a good story, entertaining and well paced. The characters are well written and the story of jealousy, betrayal, demons and magic is highly fascinating. I enjoyed it and recommend checking out this high fantasy tale.
The bonus story at the end was quite the interesting bonus which I also enjoyed. Less fleshed out for obvious reasons a short story not a novella but more magic gone awry and jealousy. A great little extra.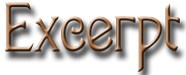 Alloran huddled in the shadows of the alley mouth across from the west gate, watching the guards search every man and woman leaving the city of Ehsan. He sweltered within the confines of his light dust cloak. The hood concealed his face, and a few days worth of stubble blurred the shape of his jaw. Anything to make him that much harder to recognise. Unfortunately, he couldn't hide his indigo wizard eyes from another wizard or a sorceress, though a spell concealed their colour from normal vision.
A queue of backed-up traffic wound out of sight along the Avenue of Falling Stars. Travelers, merchants, and farmers waited with resigned patience.
Seven hells, after three months, the delays were normal. Surely, they'd give up soon.
Will they? For such a heinous crime….
It was not a thought he liked to dwell on. He slouched to hide his unusual height, and squinted at the mailed guards. They represented a minor inconvenience. The quartet of three wizards and one sorceress, though, were entirely different. There'd be no escaping their notice, even though the soldiers might be fooled. Almost involuntarily, his gaze flicked to the castle–not the king's castle in the central district but the wizards'. Perched atop the mountain overshadowing the city, its turrets clawed the sky. Home, once. Now he hid from it like a beetle scuttling away from the sun. Only enough luck to fill the seven celestial levels kept him safe.
The wizards stood as the guards inspected each traveler and allowed passage. One, in linen shirt and leather pants with a sword on his hip, spoke companionably to the guard nearest him. The silk-swathed sorceress gazed down the street towards Alloran, or perhaps past him, with eyes that were yellow or purple, the mark of a woman of power. Easing back into the shadows slowly enough to avoid attracting attention, he headed to the square where Dek and the unfinished statue would be waiting.
A peaceful lassitude crept over Alloran at the thought of the statue. Three months ago, the notion of hacking a statue out of a lump of rock would have been distasteful, to say the least. Now, the act of creation gave him a refuge that he couldn't find anywhere else.
Stripping off the cloak, he tramped through the back alleys, his boots squelching through something he didn't care to examine too closely. Summer heat left the narrow streets ripe with the stench of rotting garbage. The muck would take weeks to clean from his boots, assuming he wouldn't have to traipse through the same decomposing food tomorrow. But he knew better.
He heaved a sigh for the soft leather half-boots he'd favoured in another life. Of course, they'd be ruined even faster than the heavy work boots. Oh for a clean street.
In the past, he'd waded knee-deep through any kind of muck as long as an answer lay on the other side. Two lives ago, that had been. Now, he did it in the hope of prolonging his pathetic existence one more day.
A tangled pile of crates blocked most of the alley. When he squeezed between the stack and the alley wall, the splintered wood scratched the stiff canvas of his smock and snagged his stonemason's mallet. It was impossible to avoid the rubbish piled between wall and crates, and he wrinkled his nose at the stench.
If only he could take the main streets, kept clean by an army of royal sweepers, but they'd be watching for him there and at the gates. No one at the citadel would expect to find him in this stinking back alley. No, not him. Not the man of silks and velvets.
As he slipped through the narrowest point, the crates shifted, allowing him a glimpse into the middle of the pile. An eye stared back at him. A fixed and glazed eye.

Ciara Ballintyne was born in 1981 in Sydney, Australia, where she lives with her husband, two daughters, one masochistic cat, and one cat with a god complex.
She holds degrees in law and accounting, and has been a practicing financial services lawyer since 2004. She is both an idealist and a cynic.
She started reading epic fantasy at the age of nine, when she kidnapped Castle of Wizardry by David Eddings from her father. Another two years passed before she began her first attempts at the craft of writing. Confronting the Demon is her debut book.
She enjoys horse-riding, and speculation about taking over the world. If she could choose to be anything it would be a dragon, but instead she shares more in common with Dr. Gregory House of House. M.D.

The Finishing Fairies is hosting a full two-week virtual book tour for "Confronting the Demon" by Ciara Ballintye is now accepting tour hosts. We are looking for Reviews, Guest Posts, Interviews and a few limited special spots available.
The tour will be taking place on Monday through Friday; 12-3 through 12-13, just in time to fill those Christmas e-socks 😉
If you are interested in participating please GO HERE and FILL THE FORM.
Hosted By: